Black History Month Exclusive!
Ballet Creole – known as the Forerunner of Blacks in Dance, is proud to present this special presentation featuring dance and music of Guinea West Africa entitled "BENKADE" in honour of Black History Month in Canada. Available only for the month of February!
A unique and creative collaborative creation between Patrick Parson (Ballet Creole, Artistic/Executive Director) and West African Master Drummers, this project brings together song, dance and rhythms of Guinea, West Africa. This work celebrates the rich cultural heritage of the Malinke people and shares the importance of connecting the social and historical understanding of their traditions as it links with the present.
Let the Traditional African rhythms and the athletic and exhilarating dancers of Ballet Creole create a presentation of history, education and entertainment at its highest level.
Supported by the Ontario Arts Council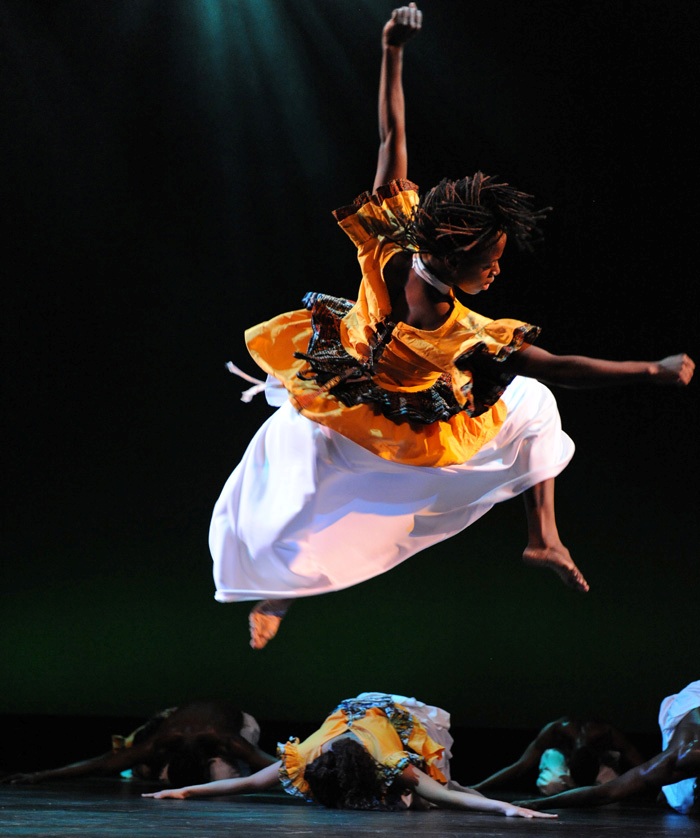 Book a Peformance for Your School!
CONTACT:
Prologue to the Performing Arts
416.591.9092 ext.224
"The show was a relentless rhythmic performance groove, with chant-like vocals and plenty of opportunity for students to clap."
Bill Henry, The Sun Times
"We have seen many productions at our school over the years and have found that this has been by far the best up to now."
St. Michael's School
"The performers inspired our drum club to be better and everyone else to find the dancer within!"
Audra Lalonde, Blackstock P.S.