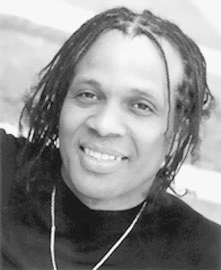 Photo Credit: Peter Stipcevich
Patrick Parson
Artistic & Executive Director
Read More
A native of Trinidad and Tobago, Patrick Parson has been a dancer and musician from the age of 10. He continues to draw much of his artistic inspiration from the vibrant multicultural community that makes up the Caribbean.
Patrick spent his early years singing in choirs, composing and singing calypsos, playing with steel orchestras, dancing and drumming with community folk groups, and studying ballet and modern dance at the Caribbean School of Dance and the Dance Academy of Trinidad and Tobago. He was trained in the dance and drumming styles of Guinea and Senegal by Mor Thiam, the Artist Director of Les Ballets Africains, and in Canada graduated from The School of Toronto Dance Theatre.
Patrick's founding of Ballet Creole in 1990 brought Black Dance to mainstream Canadian stages, establishing the Company as the forerunner of Black Dance in Canada. Patrick is the recipient of the Entrepreneurial Award of Merit from the African Caribbean Chamber of Commerce, and the New Pioneers Award from Skills for Change, for his pioneering work in the world of dance in Canada. He has served as cultural adviser to the Toronto Arts Council, Canada Council for the Arts, Metro Cultural Affairs, Ontario Arts Council, Harbourfront Centre, Laidlaw Foundation, and the Arts Advantage Program at Downsview Secondary School.
Patrick holds a Masters Degree in Dance Ethnology from York University where he has been a course director in the Faculties of Fine Arts and Kinesiology. He regularly conducts workshops and lecture demonstrations for universities and schools in Ontario. Through extensive studies at the Katherine Dunham Institute for Humanities, Patrick has been awarded certification as a teacher of the Dunham Technique, which he teaches in Canada where it is little known and practiced.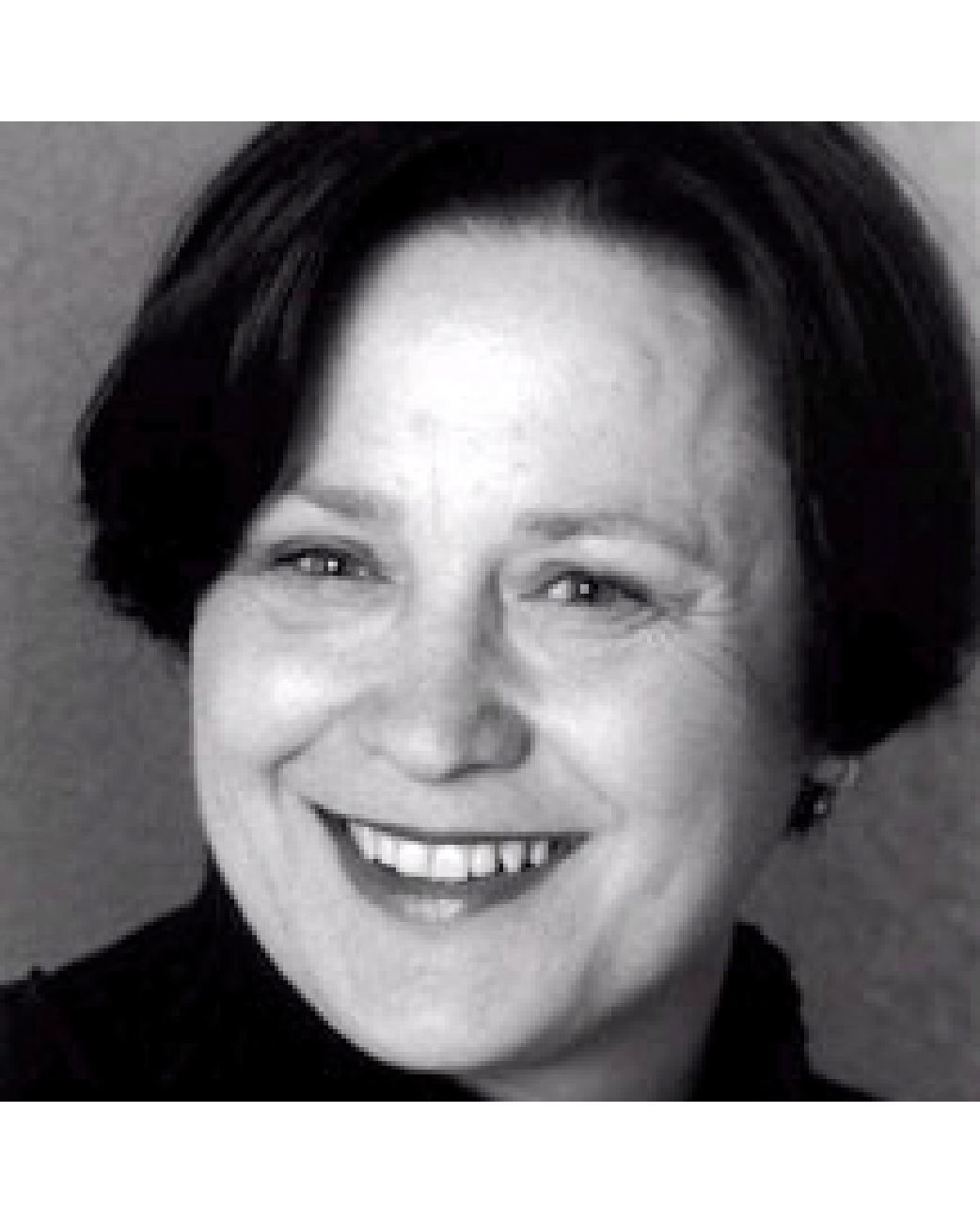 Photo Credit: Peter Stipcevich
Gabby Kamino
Associate Choreographer
Read More
Ms. Kamino is an independent dancer and choreographer. Her works have been performed throughout Canada, United States, and Europe. She has presented two major works at Ffida to critical acclaim, and her show The Story, in collaboration with PBJ, was named one of the top ten dance events by NOW Magazine in 1998. She is one of the three original graduates of the University of Waterloo Dance Program and also holds a B. Ed. from University of Toronto.
She has worked with Judy Jarvis, Til Thiele, Lawrence Gradus and Milton Myers. In 1975, Gabby joined the faculty of the University of Waterloo as lecturer and Artistic Director of the Repertory Dance Company and also co-founded her own company Dance Plus Four. During this time, she was a World Team Choreographer for the Canadian National Figure skating Association and Olympic Competitors. Gabby is a recipient of several awards, most recently from the City of Kitchener / Waterloo. She is currently creating works for Ballet Creole and PBJ Dance Projects and she teaches dance at Etobicoke School of the Arts.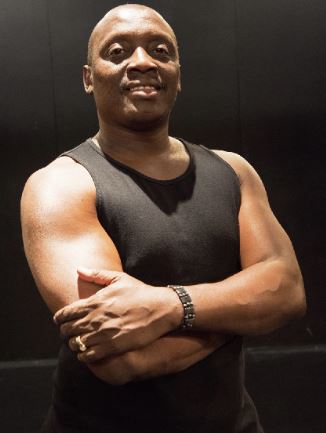 Photo Credit: Peter Stipcevich
Read More
Cuban born Mr. Carret is an award-winning choreographer and principal dancer who has created more than 60 original works.He was as principal dancer and choreographer at Danza Espiral from Matanzas, Cuba,and performed many renowned Cuban  choreographers' works such as Narciso Medina's piece "Metamorphosis", a Cuban modern classic.He has created choreographies for the International Ballet competitions in Cuba and for the Youth America Grand Prix international competition (2018) held in Canada.Many of his awarded works are still part of the repertoire of
several companies such as Danza Libre,Danza Fragmentada from Guantanamo,Cuba and Ballet Creole Canada, among others. As a principal dancer he toured in Spain, Canada, Martinica,Saint
Kitts & Nevis and Guadalupe. Mr Carret performed at the International Ballet Festival in Cuba and one his awarded piece "Invernal" was danced at a special gala in which a Dance Award was given to Prima Ballerina Absoluta Alicia Alonso. Mr Carret received many awards that were given by prestigious dance artists in Cuba such as: Narciso Medina, Clara Luz Rodriguez, Isidro Leonardo, Rolando Thondike and Ramiro Guerra among others.
Carret first shared his unique Cuban dance style and heritage with Canadian audiences in 2005 as a guest dancer with Decidedly Jazz Dance Works (Calgary) and Dance Immersion's Erie Music Festival (2010). His many credits include permanent guest teaching and choreographing for Toronto's Ballet Creole School and Company  and guest choreographer for Ballet Jorgen Canada (2011-12 Solos and Duets series ) Since 2015 he is a guest teacher at the acclaimed University of North Carolina's School of the Arts Dance Program (Winston Salem, USA).Jose is the Founding Artistic Director of Danza Corpus (Cuba) and Danza Corpus Canada (DCC). Danza Corpus Canada was awarded the Aboriginal and Culturally Diverse Training Grant by the Ontario Arts Council in 2014, 2015 and 2016 . In 2016, Mr. Carret served as the Ontario Arts Council's Artistic Advisor for Operational Grants. Mr Carret is the founder artistic director of International Dance Intensive TEADE (since 2011) that takes place in Cuba every summer and was held virtually since July 2020 and Winter TEADE 2020. He is a member of Dance Ontario ,and of the International Council of Dance ( CID) UNESCO. 2022 marked Carret 30th anniversary of his professional career, 20th anniversary of Danza Corpus and 10th anniversary of TEADE. He was also a guest choreographer for George Brown College Dance Program and Canada's Ballet Jorgen for their 2022 productions.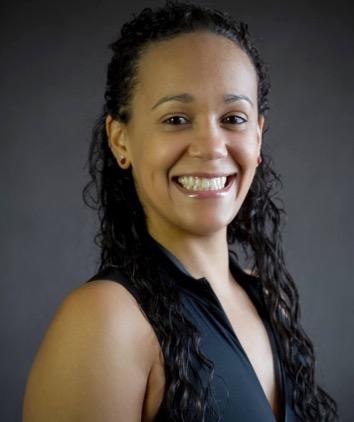 Yuhala Muy Garcia
Principal Dancer
Read More
Born in Havana, Cuba, Yuhala began her training at the age of 4 at the National School of Rhythmic Gymnastics. In 1997 she auditioned for the National School of Arts in Havana where she began her formal dance training. After 6 years of training she obtained her BFA in Dance.
In 2002 she joined the Folklorico National of Cuba as a dancer where she participated in various dance seasons and touring, and she performed in numerous dance festivals and workshops lead by international teachers such as Santiago Alfonzo Director of Tropicana de Cuba, and Alberto Mendez, Choreographer and teacher of the National Ballet of Cuba. In 2005 Yuhala joined Ballet Creole's Professional Training Program and two years later was invited to join the company.
As a senior company member of Ballet Creole she has had the opportunity to perform works from Patrick Parson, Gabby Kamino, Milton Myers, Zelma Badu, M'Bemba Bangoura, Jose Carret and Debbie Wilson .Yuhala is also been invited to work with Newton Moraes Dance Theatre and Akwaba Cultural Exchange.
Alistair Graphine
Principal Dancer
Read More
Alistair began his dance training with the Company Dance Theatre in Jamaica, where he was technically trained in modern dance styles such as Horton, Graham and Cunningham, as well as a variety of dance forms such as contemporary, ballet and Afro-Caribbean under the direction of Tony Wilson. He attended the Edna Manley College of Visual and Performing Arts where he further studied a variety of dance styles as well as Traditional Jamaican and Caribbean aesthetics from some of the Caribbean's most acclaimed teachers and choreographers.
While in Jamaica, he won numerous awards from the Jamaica Culture Development Commission. With over 20 years of dance experience, his passion for dance has led him to gain international dance experience in Los Angeles. Since moving to Canada in 2009, he is currently a dancer with Ballet Creole's professional dance company; he choreographs and dances for various dance companies in Toronto and has established his own dance company, La' Riatsila Dance Theatre.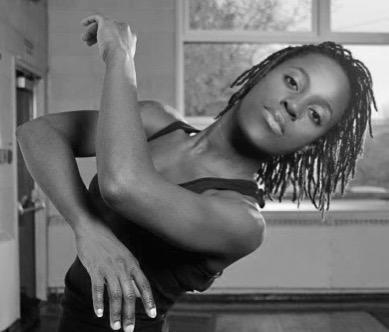 Read More
Gabriella is an accomplished dancer of 17 years. She studied at the Etobicoke School of the Arts, Ryerson University, and under the direction of Patrick Parson at Ballet Creole. Gabbie performed with Kids Creole Ensemble as one of its founding members. Her talents have been showcased on TV Ontario programming on several occasions. Gabriella is also musically talented and she sometimes shifts her artistic direction to perform throughout Ontario. She finished her studies in Massage Therapy in 2008 at Kikkawa College and is a practicing Registered Massage Therapist.
She has performed in such events as Caribana and Kick up your Heels. As a Ballet Creole member, Gabbie tours and performs with the company across Ontario and Canada. In 2012 she danced in Los Angeles, California as a student/apprentice, with Lula Washington Dance Theatre. In 2013 she danced in Montreal with dance company Nyata Nyata on project Mozongi and has remained a guest dancer with the company. She is also a KasheDance member, a Toronto based contemporary company now celebrating its 5th year.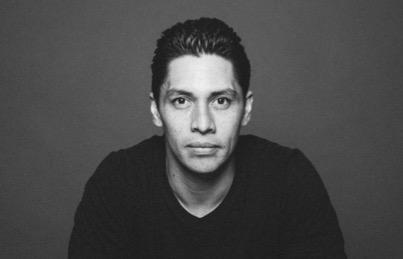 Falciony Patino Cruz
Dancer
Read More
Falciony Patino was born in Funza, Colombia. He began his training in Colombian folk dance at the age of seven with the group Zaquesazipa, in Funza. After finishing high school, Patino got into the Superior Academy of Arts of Bogota (ASAB) to study contemporary dance. During his time at ASAB, he was part of the folk group Orkeseos.
In 2009 he moved to Toronto to join Ballet Creole as a student and a company member. In 2015 Alejandro Ronceria invited him to be part of a show Amalgama in the Pan Am games. In 2016 he danced for Kaha:Wi Dance Theatre in a dance called The Honoring, and from 2017 he has been doing Mistatim an unforgettable story of reconciliation for children; the creation of Red Sky Performance . In the spring of 2012 Patino created Cabildo, a group that explores a contemporary approach to Colombian folk dance.
Since he was very young he has been experimenting with different dance styles from folk dance, ballet and contemporary to afro, urban dance, capoeira and parkour. Dance is what drives Patino out of the ordinary.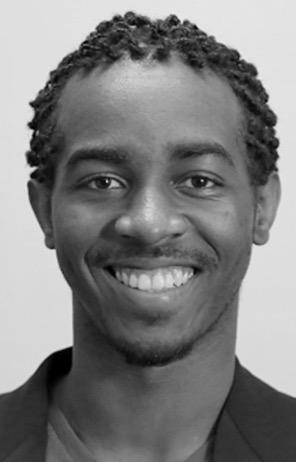 Read More
Born in Mandeville, Jamaica and raised in Portmore, St. Catherine, Shavaun started dancing at age 15. He performed in high school dance festivals and acquired gold medals on several occasions. After high school he worked as a cabaret dancer in the hotel industry for three years and is now in Ballet Creole's Apprenticeship Program. Shavaun is honoured to be invited to perform with the company.
Read More
Yui Ugai was born in Hiroshima, Japan. She majored in drama at high school and studied dance and music at Kobe Collage. During her study she performed with internationally reknown choreographer,Toru Shimazaki's contemporary dance works. Yui obtained professional ballet training at the Royal Academy of Dance (RAD) and she was awarded a prize for excellence in dance by the magazine, Dance Dance Dance in 2008. Yui holds a BFA in Dance from York University in Toronto. She has danced and toured with the York Dance Ensemble, Limitless Productions, Parahumans, The Little Pear Garden Dance Company, Ballet Creole, Kashe Dance Company, Anima Inc. (Mexico/Peru) in Japan, Taiwan, Jamaica, the United States and England.
Yui worked for The Toronto Blue Jays in the Game Promotion as a JForce for three seasons and she focuses on community engagement by performing in Arts in the Parks events with Ballet Creole, and Porch View Dances with Kaeja d'Dance. Yui also has a career as an actress, beginning with the film "Summer Days," directed by Nobuhiko Obayashi, and she worked with the Hollywood casting director Yoko Narahashi.
Yui as a heroine for the short film "Raptura" which premiered in imagine NATIVE Film Media Arts Festival at TIFF and Reel World Film Festival. In Japan, she produced the annual dance festival, "Dance Kotoen" sponsored by Nishinomiya City in order to support youth dance artists and community since 2011.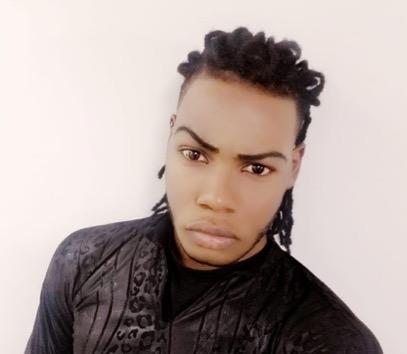 Read More
Kirk Easy was born on the island of Jamaica where he began dancing at the age of 18. Kirk was first introduced to dancing through the Harmony Dance Company which was a tour group along the north coast in Jamaica. He improved his skills and then moved to pursue his passion as a cabaret dancer at the RIU Resort.
With his intention to expand on his passion for dancing he moved to Canada in 2018 to join the ballet Creole company where he now takes classes with the desire to improve and further perform as a company member. His love for dancing allows him to be very expressive in everything that revolves around his love for this talent.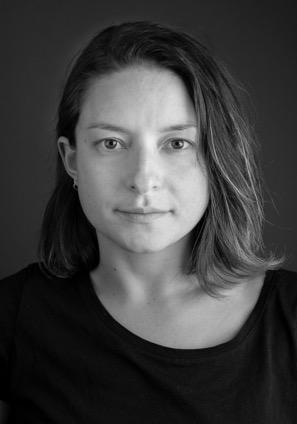 Erika Suarez
Apprentice Dancer
Read More
Erika is a professional dancer and Anthropologist from the Javeriana University in Bogota, Colombia. Her thesis was developed in San Basilio de Palenque around the theme of corporeal gender organizations in relation to movement and dance. She has taught dance at the Montessori School, Los Portales and various other dance academies.
In 2017 she was awarded the "Artistas Jovenes Talentos" program of the ICETEX to carry out an artistic contemporary residency with the company Provisional dance in Madrid Spain, where she attended the Maria de Avila conservatory and did African Dance classes with Marissa Camara.
She is now residing in Toronto, continuing her research of movement from a social perspective, as symbolism and tool of expression and change.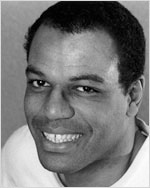 Walter MacLean
Musician, Creole Drummatix
Read More
Walter began performing in musical ensembles at the age of twelve in his native country, Germany. After deciding to turn professional in his teens, Mr. MacLean toured Europe and Africa before migrating to Toronto, Canada in 1994. Currently, Mr. MacLean is performing with the John T. Davis Quartet, Show-Do Man and the Parabolic Brazilian Group.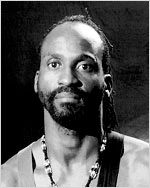 Richard Cumberbatch
Musician, Creole Drummatix
Read More
A native of Trinidad, Mr. Cumberbatch (a.k.a. Popcorn) has been playing Afro-Caribbean drums and percussion for over twenty years. Since coming to Toronto, Richard has played widely in Canada and the United States for choirs, dance groups, poets and Caribbean folk arts groups in television, radio, and live performances. Besides drumming, "Popcorn" has musical experience on the keyboard, steelpan, guitar and vocals. He is also an accomplished drum and props maker.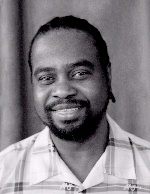 Hudson Forde
Musician, Creole Drummatix
Read More
Hudson is a founding member of Ballet Creole and has been playing drums since the age of five. He performed in Best Village in his native country Trinidad and has traveled extensively throughout the world acquiring gainful experience. He is currently with a dance group called Caribbean Folk Performers. Mr. Forde has been teaching drumming since 1985. Hudson's love of performance has put him in touch with dynamic groups of people in his life.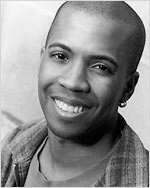 Derek Thorne
Musician, Creole Drummatix
Read More
Derek was born and raised in Trinidad. In a twist of irony, however, he was introduced to Caribbean and African percussion only when he moved to Montreal at age 20. While studying English at McGill he became a founding member of Keteke, and learned Cuban drumming from Glen Clark and Vôvô, founder of Montreal Jazz Festival regulars Saroumbon. After graduating he came to Toronto, joining Ballet Creole in 1999 and Canboulay Dance Theatre in 2000. In 2001 he joined gospel/jazz fusion band ZOMA, where he sees his role as "rooting the band's New York/L.A. sound in the dirt of the tropics, where it originated in the first place".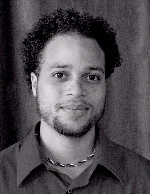 Mikhail Parson
Musician, Creole Drummatix
Read More
Mikhail is a musician in the making as a third-generation member of performing families. He started playing the drums from the age of one and a half, following his father, Patrick, to dance rehearsals at the Astor Johnson Repertory Dance Theatre in Trinidad. He has a love for music and has taken drum classes with his father at the Afro-Caribbean Dance Program and with Ballet Creole. Mikhail also plays Steel Pan and currently plays in and around Toronto with Afro-Pan.
N'deré Headley-Lindsay
Musician, Creole Drummatix
Read More
N'deré Nimon was born in Toronto Canada, the only child of two artists and the youngest member of a professional performance collective. N'deré received an Arts-packed education in both music and dance on a daily basis from as early as he can remember. He has studied with Master musicians from all over the globe including Africa, Asia, the Middle East, North/South America, and various Caribbean Islands.
N'deré furthered his musical education by attending both the Claude Watson School for the Arts & Etobicoke School of the Arts where he gained a greater appreciation for the complex language that is music in styles such as Classical, Jazz, Folk music, Choral/Vocal etc. All the while hearing the sounds of his surroundings armed with a combined knowledge of the origins and developments of music N'dere still wished to expand his possibilities as a musician.
After a period of self teaching, a few projects with artists in both music and self composed dance productions N'deré decided to pursue a new path in Musical Production and Composition. Later he attended the Trebas Institute for Entertainment Arts where he received a Diploma in Audio Engineering/Dj Arts. N'deré still loves to perform live when the time allows as the drum will always be his first passion and was the seeding of all that he has been and will be able to achieve.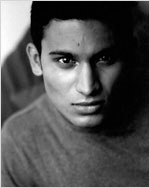 Allan Ramsarran
Musician, Creole Drummatix
Read More
Allan Ramsarran is a native of Guyana. He began his musical career in 1989 as a student of North Albion Collegiate Institute.  He has played with many of Toronto's Steelband Orchestras, performing in Ontario, and parts of Canada, the United States and the Caribbean. Allan became an active member of Ballet Creole musical ensemble (The Creole Drummatix) in March of 1993.
As a performer he specializes on the Double-second Steel Pan and Afro-Caribbean drums and percussion. He also is a professional dancer to West Indian Chutney and Tassa music. He is also involved in the Public Relations department of Ballet Creole.
Alongside his musical talents Allan is a Flight Attendant, a Professional Model, and has started his own skincare line 'Butta Me Up Skincare Essentials'.
Board of Directors
RHEA HOWLEY, President
ANNA DI COSTANZO, Vice President
TIM BLOOS, Treasurer
KEISHA FORDE, Member at Large
SHARON IRVING, Member at Large
GISELLE WILSON, Member at Large
ALLAN RAMSARRAN, Member at Large
HORTENCE HARBANS, Member at Large
DONNA ADONIS, Member at Large